If you have a long time, one week for example, the most fitting itinerary is to explore most of the southern Part of Bali . Assuming one week is 7 days, almost most of the interesting spots in the southern part of Bali can be visited. Assuming arrival at night, or the night before Day 1, here's the recommended itinerary .
Backpacking to Bali Itinerary in one week
Day 1
Starting with a little slow pace, get to know Kuta area/Kuta beach on foot or jogging.
Hunting Seafood at Kedonganan Fish Market, as well as lunch.
Enjoy sunset at Dreamland Beach.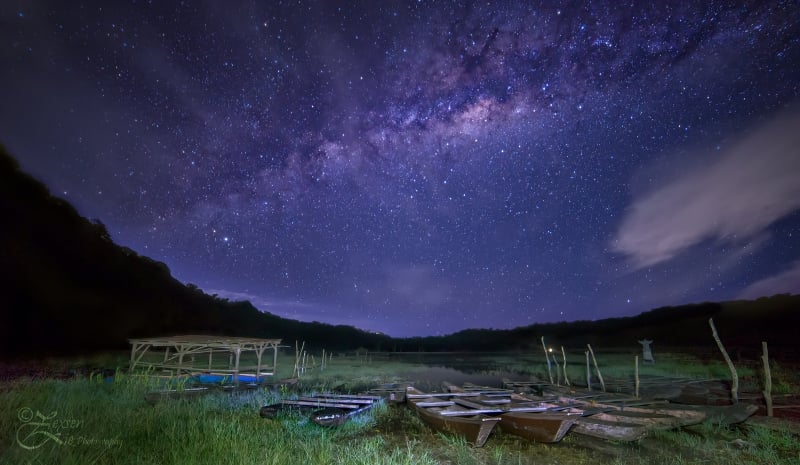 Image Credit: Zexsen Xie
Day 2
See the sunrise at Sanur Beach.
Explore Serangan Island.
Explore Mangrove Forest.
Enjoy Sunset at Jimbaran Bay, on Kelan Beach.
Day 3
Explore the Nusa Dua area
Explore the Uluwatu area
See the surfers at Suluban Beach, as well as enjoy sunset on this beach.
Day 4
Explore Padang Beach Padang
Explore Balangan Beach
Dinner in Jimbaran
Day 5
A few senses in Amed, East Bali.
Visit Bali Whitesand Beach's Finest beach
Day 6
Enjoying the relaxed atmosphere of Bwant beach all day, take off the tired afternoons after explore most of Bali.
Day 7
Hunting a little by by for families will be more enjoyable at the last day.
Before returning to the routine, don't miss enjoying the sunset at Kuta Beach, make sure to take a night flight when returning from Bali.
Approximate Backpacking to Bali Budget Itinerary in one week The estimated Budget is only a definite expenditure with a lower cost estimate for the most economical expenditure, and an estimate of the top cost at a normal cost. Budget by by is not included because each person must be different, the reserve should be 10-30 percent from budget.
No
Item
Estimated cost below
Estimated cost of
Total
Subtotal charge down
Subtotal charge over
Description
1
Transport from Airport to Kuta District Inn
20000
50000
2 (Times)
20000
50000
Return, go from Airport
2
Inns
90000
200000
7 (Night)
630000
1.4 million
rental lodging for a week or more can be discounted, try the bargain.
3
Dining
10000
30000
15 (Times)
150000
450000
Breakfast is considered Free from the inn
4
Rental Motor
40000
50000
7 (days)
280000
350000
Rent a motorcycle for a long time can usually be discounted, try to be negotiable
5
tourist attraction tickets + parking + petrol
200000
200000
& #8211;
200000
200000
& #8211;
Total
1280000
2450000
& #8211;
Source: liburmulu.com